Dear Santa,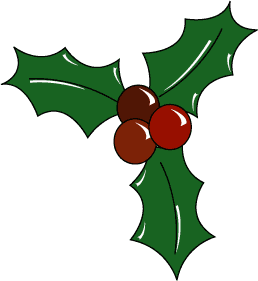 I hope this still gets to you in time. I'm not sure when the last delivery is and I know you must be very busy at this time of year, receiving and reading all the letters from around the World.
I think I've been pretty good this year, I've tried my best and I'm looking forward to heading back to the UK and seeing my family over Christmas. (Oh yes, please remember that I'll be back in Nottinghamshire, not Sydney, not San Francisco and not New Zealand, where I've been so fortunate to live over the past few years!)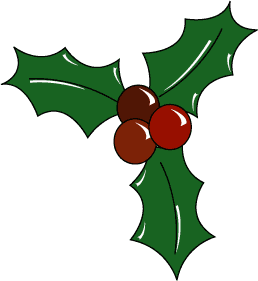 Whilst I'm thinking back over 2015, I thought I'd put a few Christmas ideas down and some thoughts to get you through the long days and nights you have ahead. I know you are a seasoned traveller now, and have your routine sorted, but still, times change and technology advances, so always good to have the latest and greatest.
Below is a mix of, wish list, top tips, gift ideas, stocking fillers and thank yous!
SOAS Christmas "Ugly" jersey – Taking the Christmas Ugly jumper (or sweater for the USA) to the next level! This would look brilliant out on the bike this Christmas! I think you can still order over the next few days! Perhaps even use my code GOLAURA2015 to help with things! http://www.soasracing.com/collections/cycling-1/products/reindeer-cycling-jersey  These guys backed me a year ago and I am forever grateful for their support. They are such a great team, and I love what they do for the Age Group side of the sport with a huge Ambassador Team each year. It really is a fabulous community to be involved in. I am proud to represent.
Profile Design – These are great wheels, but also make hydration and aero bar systems. Now, I know the sleigh doesn't have wheels (yet) but you could maybe fix some aero bars on to the front. Even better why not try one of their hydration systems? You could fill it with all the Whiskey that you collect on the way, (not that you normally have any left at each house!). I race with a 58 front and 78 rear, and train on 58s front and rear wheel sets – just in case.
http://www.profile-design.com/product/hydration/
Activbod – This range is brilliant. Awesome stocking fillers. I really love the Game Changer Face Scrub and the Turn Up the Heat Roller Gel. Hey, you should get some for yourself too, as it would certainly help your muscles after the strenuous night on the 24th  . Perhaps even the Cooling Finishing Lotion for after all that travel as well. https://activbod.com/our-rangehttp://us9.campaign-archive2.com/?u=adb16de0044f63dae9a4e2400&id=4b984b2e8a
Kitbrix – These bags are such a fab design! So good for keeping all your kit together. I think it must be my military background that connects with the story behind these bags. I'm not sure they'd be quite big enough for all the presents you have to organise, although they would be much better for your back and posture than lugging that sack around, but they are great for triathlon and sports people and teams! You can even get custom logos! Maybe the Elf Football Team should get a few? Again "laura10" will help you there! http://www.kitbrix.co.uk
Sock Mine – Now it's very important to keep your feet comfy for the long night ahead, especially in those big boots and travelling up and down all the chimneys. Here is another great brand and driving local manufacturing back in the UK. These guys even made me my own custom socks! How cool is that! They are based down the road from where I was born and grew up, so I love that I can support a really local company! https://www.sockmine.co.uk/product-category/welly-socks/ 
Shotz – You have a long night ahead of you, so best get plenty of hydration on board. Now I know you will be sipping a few Whiskey's on route, but perhaps make sure you consider alternating with Shotz, just to keep you on track! Don't want you getting pulled over for DUI*. Maybe even perhaps some Shotz gels too to keep your energy up. I'm not sure they have made a mince pie flavor yet, I know that's your preferred fueling for the night. shotz1.com (*Disclaimer: Drinking Shotz, interchanged with Alcohol will definitely not prevent you getting DUI'd! Be safe and sensible this Christmas and get a designated non drinking driver friend.)
PowerTap – "By the Power of Grayskull, I have the POWER!" Sorry drifting back to childhood toys of He-Man. Do the kids these days still have He-Man and She-Ra? Seriously though, have you ever wondered what power output the raindeer put out on Christmas Eve! I'm guessing it's pretty impressive, or does the magic elf dust mean they are powerless? Have a look at the different products that PowerTap have, to calculate power! Hubs, cranks and now pedals! I have picked up so much in training now that I have access to monitor my power. Great tool for recovery days too, when you just want to spin easy, and can keep your watts low. powertap.com
Funkita – Have you planned your vacation when all the chaos has finished? A few days off before preparation starts for Christmas 2016? Somewhere nice and hot? A beach? You will need a pair of Funky Trunks for sure, and Funkita swimmers for Mrs. Claus. These will look great on the beach or by the pool! funkita.com www.funkytrunks.com
SodaStream – I really think you should consider installing a Sodastream on the sleigh! Again it's a great way to keep your hydration up, as I find it so much easier drinking bubbles rather than still water. Apparently you can make proper bubbles too, of the champagne kind! I still need to try that one, got it booked in for when I win a race! sodastream.com
Well Built Triathlete, by Matt Dixon, Purplepatch – A great read and must buy for all endurance athletes out there. I am proud to be a Purplepatch athlete. It's been a huge learning curve so far, and has been a slow start at times, but I'm forever grateful for the confidence that Matt and Paul Buick have in me, and the support and guidance they give. There is a large community of Purplepatch athletes around the world and it's very special to be part of it. Some great people. http://www.purplepatchfitness.com/well-built-triathlete 
Scicon – Pronounced "schi-kon" Great bike bags for travelling. I'll ask them if they are thinking about expanding into bags for sleighs? I'm sure they could make you a custom one! What I love about these bags, is that they are easy to pack. I've packed my bike in under 3mins! They have wheels so you just have to pull (or push) them through the airport without having to lift one end. Again I think this code works through till December 31st – FRIENDSOFLMSIDDALL pro-store.it 
More Than Sport – Sport has given me so many amazing opportunities in my life. From playing netball, hockey and athletics at school, through my Gap Year and at University, then to triathlon. As Professional Triathletes, we can lead very selfish lives and whilst we love what we do and are very privileged for the opportunity, sometimes it's hard to find a value. If there were no triathletes tomorrow, the World would not stop. It would go on without a thought. If there were no doctors tomorrow, now that would be a different story. So by supporting More Than Sport, through fundraising and buying their merchandise we get to help provide water to people for life, provide food and meals, provide the gift of literacy through books, provide basic medical treatment and provide shelter for child victims of human trafficking! Why wouldn't you want to do something? They have great kit and tees and truckers. Please, please, please, support! https://www.morethansport.org 
Cycology – It's not all about lycra. How to look awesome when you're not running or biking, but just hanging out at coffee shops? (Even though that is very much an integral part of a bike ride too.) Check out these great tees, and jumpers and bags! (they do also have some great lycra designs too) – My favourite is Cognitive Therapy t.shirt, and the grey hoodie! Again I think "Laura" will help out with a little discount here, and it's free shipping World Wide! http://www.cycologygear.com 
Athlete Within – Come on Santa, you know there is really an athlete inside you! I'm sure you've taken on the Elves at Soccer every now and again. Maybe you should sign up for a triathlon? Good way to get in shape for the big night you have ahead and something to do in your off season? I think you'll love these casual clothes too. I live in the sweat pants in the winter! So cosy! http://www.athletewithinshop.com/
Vredestien – Again we've talked about the addition of wheels to the sledge, so if you do put some Profile Design wheels on, you should make sure you get some Vredestien tires for them. I've been riding with these tires for the past few months and have been so impressed at the wear and quality!
http://www.vredestein.com
Oakley – All important eye protection when you are travelling at high speed and the bonus you will also look uber cool in a pair of Oakleys! I love mine! I wouldn't train or race in anything else. You can custom make a pair too to match the Red Suit! Here I've actually made some for you. http://au.oakley.com/en/custom/custom-jawbreaker/custom-product/OCP-9290?vendorId=9290&region=AU&currency=AUD&lang=en_au&fluidId=p_21008&productId=21008&wf=prod&analyticsAccountName=AU
Huub – I'm not sure you'll have much use for a wetsuit, but I certainly love mine. I like this brand because not only do they make great products, they are based just down the road from my parents house in the UK, so it's great to support a local company doing big things globally! It also helps me swim a little faster, not quite as fast as Xena (Caroline Steffan) yet but getting there! http://huubdesign.com
Skins – Here's another great item that could help you during flight! I always wear mine on long haul travel and you have one hell of a long haul trip coming up! skins.com.au
A Runners Mind – A local running shop and community in San Francisco. Recently voted in the top 50 Running shops in the USA! Impressive! They are a great team, who are all runners or athletes so know what they are talking about. Just a great atmosphere and company to be partnered with – keeping my feet in good shape and moving fast with great trainers.
I wish you a very Merry Christmas and a Happy New Year!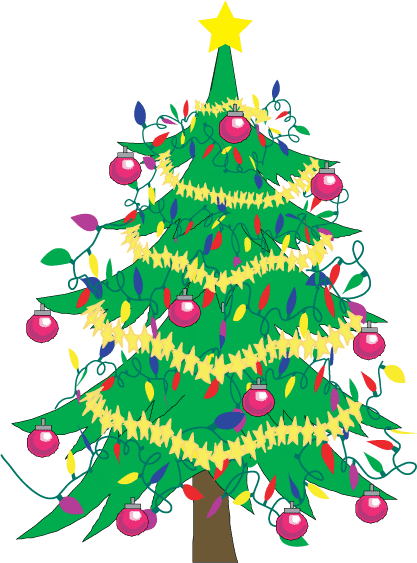 Safe flying!
Love Laura xxx